How to Apply Clip in Hair?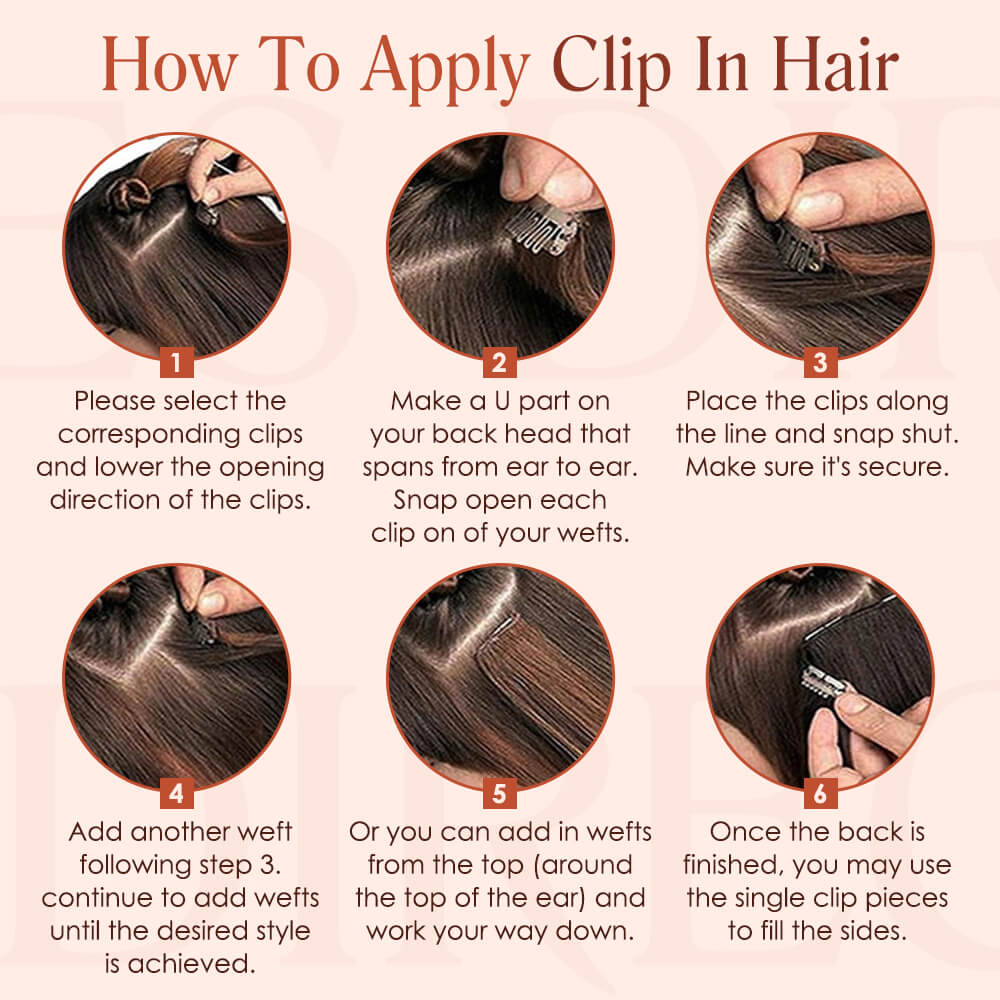 Please select the corresponding clips and lower the opening direction of the clips
Make a U part on your back head that spans from ear to ear. Snap open each clip on of your wefts
Place the clips along the line and snap shut. Make sure it's secure
Add another weft following step 3. continue to add wefts until the desired style is achieved
Or you can add in wefts from the top (around the top of the ear) and work your way down
Once the back is finished, you may use the single clip pieces to fill the sides
Here is a video about how to apply clip in hair (made by our customers)!